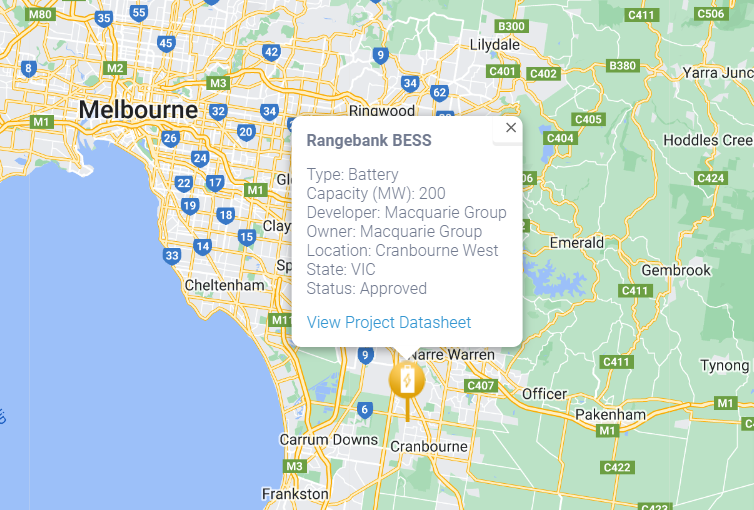 Macquarie launches new big battery division, Eku Energy
Published Date : 2023-January-12, Thursday
Macquarie Group has launched a new global battery storage platform, Eku Energy, which will have 190 MWh of flexible storage capacity under construction, plus a further development pipeline of more than 3 GWh across the United Kingdom, Australia, Japan, and Taiwan. 
Macquarie Asset Management's Green Investment Group launched the new standalone business to "develop, build, and actively manage a portfolio of energy storage assets diversified across markets, revenue, and contracting structures".
One of Eku's in development projects is a 150 MW / 150 MWh project at the site of the decommissioned Hazelwood coal-fired power station in Victoria's Latrobe Valley, being delivered in partnership with ENGIE.
Hazelwood Battery will use Fluence Energy's latest-generation Gridstack product, incorporating 342 modular, standardised factory-built Fluence Cubes and integrated edge controls software.
The project is funded by ENGIE and Macquarie Group's Green Investment Group, and will be built, operated, and maintained over a 20-year period by Fluence.
Macquarie Group also has state government planning approvals for the 200 MW/400 MWh Rangebank Battery Energy Storage System in Cranbourne West, Victoria.
At launch, Eku will hold one project under construction in the UK, a 40 MW/40 MWh facility in Essex.
Lead by interim CEO Chris Morrison, Eku plans to establish teams located across London, Melbourne, Sydney, Singapore, Tokyo and Taipei.