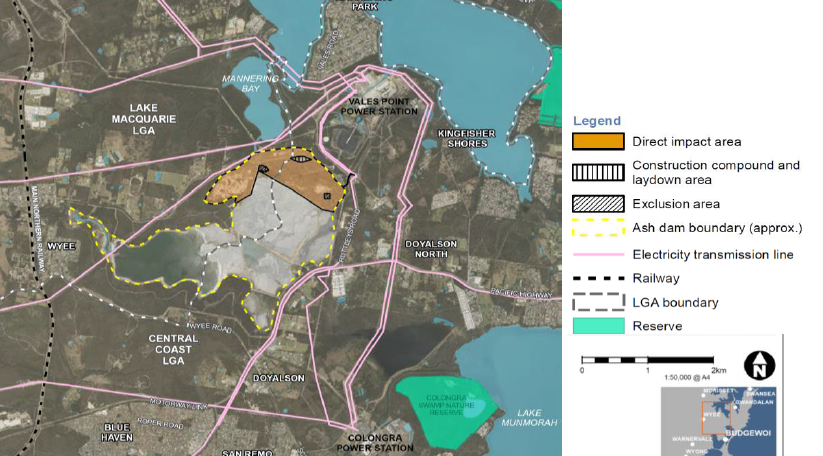 Solar plans continue under Sev.en ownership
Published Date : 2023-January-10, Tuesday
Czech Republic-based investment group Sev.en Global Investments' expansion in Australia over the last month included acquisition of the Vales Point Power Station in NSW and Salt Lake Potash (SO4), which is developing the Lake Way potash project in Western Australia.
Prior to the acquisitions, solar farm projects were planned for both those operations. Sev.en has confirmed with AltEnergy that is plans to continue both solar farm projects.

Last month Sev.en acquired 100% shareholding of Delta Electricity, which owned and operated the 660 MW Vales Point coal-fired power station located at the southern end of Lake Macquarie, about 35km south of Newcastle.

In February 2018, previous owner Delta submitted a development application for the Vales Point Solar Farm to the NSW Department of Planning and the Environment.

The application was for an up to 55 MW solar farm located on approximately 80 hectares of rehabilitated areas on the power station's ash dam. It would deliver up to 110,000 MWh of renewable energy each year, enough electricity to power approximately 15,000 homes, and of course had excellent grid connection infrastructure and appropriate land-use zoning.

Development approval for the Vales Point Solar Farm was granted by the NSW state government in February 2018, and in October 2019 a PPA was signed with Enernet Global for the sale of 87GWh of energy from a 62 MW solar farm.

Sev.en will now look for project development partners to continue development of the Vales Point Solar Farm.

The other operation Sev.en recently acquired is the Lake Way potash project in the Goldfields region of Western Australia, 15km south of Wiluna, when this week it completed acquisition of Australia Salt Lake Potash Pty Ltd, the operating subsidiary of Salt Lake Potash (SO4).

The Lake Way project is in the final stage of its development with much of the required production infrastructure already in place.

Before it went into receivership, ASX-listed Salt Lake Potash was planning to partly power the Lake Way potash brine project by installing a 5 MW solar farm and 2 MW battery, and was also investigating the potential for on-site wind power.
Sev.en is currently evaluating its options with respect to the energy supply for part of the Lake Way operation with a view of making a final decision next year.
Sev.en's Australian portfolio also includes interests in the Millmerran and Callide power stations in Queensland.